"Essence + Toner = Essener" It's the newest revolutionary multi-care product for troubled modern-day skin. Sioris My First Essener works to deliver the perfect amount of moisture with one application instead of having to layer with multiple applications. 14 carefully selected ingredients provide a gentle yet strong moisturizing effect at the toning stage of your skincare routine, which helps you use a minimal amount of skincare products.
PROVIDES SOOTHING CARE
389 Green Tea Leaves that are organically harvested through a careful process make up the base of this formula -  working hard to soothe and protect the skin. This formula also contains Mugwort Extract and Rose Flower Water which helps to deeply nourish and revitalize stressed skin.
FIRST BOOSTER FOR SKIN CARE
Sioris My First Essener combines the next-generation moisturizing components PGA, Triple Hyaluronic Acid, and Betaine to firmly bind moisture to intensify the boosting benefits for the next step of your skincare routine.
SOMETHING SPECIAL
My First Essener is the first Sioris product that comes with a wash-off label! The wash-off adhesive label easily dissolves in water, which makes it easy to recycle or repurpose the bottle. Cheers to sustainable beauty! 
KEY INGREDIENTS
Green Tea (47.5%) - Organic Green Tea Water, which is distilled from plant ingredients without chemical solvents, contains Catechins and Vitamin B that help soothe irritated skin and protect skin from environmental irritants.
Sioris specifically uses Green Tea that is harvested once a year in Boseong, Jeollanam-do, Korea. Boseong County in Korea is famous for Green Tea Leaves. It is where the sea and lake meet to produce an ideal moist air all year round that's perfect for careful organic farming.
Polyglutamic Acid "PGA" - Polyglutamic Acid, derived from fermented Soybeans (Natto), helps skin retain moisture for a long period of time by trapping water molecules approximately 5000 its weight.
Artemisia Princeps Leaf Extract "Mugwort" (0.5%) - Rich in minerals and vitamins that help provide relief for various skin problems, Mugwort is well known for its ability to increase vitality and clarity of the skin while providing soothing and calming benefits.
100% EWG Green Grade
COSMOS Organic Certified
100ml / 3.38 fl. oz.
After cleansing, pour an appropriate amount on your palms. Gently press the Essener over your face, patting it into the skin until absorbed.
BMK Tips:
Take a generous amount of the Essener on your palms, and hold your palms pressed over your skin for a few seconds at a time for intentional and full absorption. This method can replace the layering method to provide lasting hydration that reaches deeper into the skin.
*Camellia Sinensis Leaf Extract, Water, Glycerin, Pentylene Glycol, Butylene Glycol, Rosa Damascena Flower Water, Betaine, Polyglutamic Acid, Artemisia Princeps Leaf Extract, Sodium Hyaluronate, Hydrolyzed Hyaluronic Acid, Hyaluronic Acid, Sclerotium Gum, Citric Acid
*CERTIFIED ORGANIC
Customer Reviews
05/22/2021
Samantha T.

Japan
I recommend this product
Dual functionality product!!
Sioris My First Essener has both Green Tea Extract and Mugwort Leaf Extract together in one!!! This already is a killer combination for soothing and calming the skin. The texture of this is so unique, it feels like a hybrid between a viscous toner and a silky essence. Once applied, the texture melts into a thinner consistency and sinks into the skin immediately. Feels light on the skin and provides a good amount of moisturization. My skin gulps up this essener and in turn, the essener hydrates, moisturizes, and leaves my skin soft and supple. Because I enjoy the first application so much, I always end up doing another layer. I feel this essener will benefit all skin types and is ideal especially for those who want a minimal yet nourishing skincare routine. A definite must-try as this essener has the best of both worlds - a hydrating toner + a moisturizing essence. A big thumbs up from my side.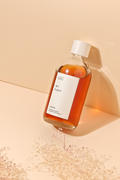 04/13/2021
CJ

South Korea
I recommend this product
Unique LUXE toner-essence
Love this! It's such a unique product and the formulation is amazing. It has a very silky texture which feels so luxe on the skin. My skin looks brighter and more plump the next morning. I love all sioris products but this one is one of my faves.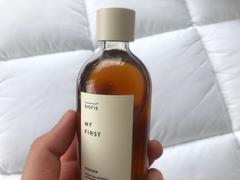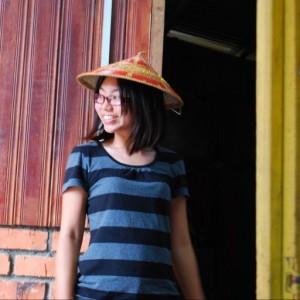 S
03/27/2021
SW

United States
I recommend this product
Just in time for the Spring.
My skin is forever in need of hydration. As the weather is getting slightly warmer, I would like something that is hydrating yet not as thick as the A by Bom toner. I will need to observe for a while more to see how my skin responds to an "essener".