The Rose Vinegar Water helps to soothe and restore natural glow to your skin. It combines the anti-aging power of essential amino acids from naturally Fermented Vinegar with the antioxidant infused skin soothing cult favorite, Rose Water. The result is a beautifully rose scented toning and hydrating facial mist that nourishes the skin effectively to boost skin radiance.
120 ml / 4 fl oz
Use as a facial toner after cleansing, or use it as a facial mist to boost hydration and radiance throughout the day.
BMK Tips:
Try soaking cotton pads with Rose Vinegar Water that has been cooled in the fridge, and lightly go over entire face with the soaked cotton pads or leave the cotton pads on skin for few minutes for extra hydration and toning.
Rosa Centifolia Flower Water, Dipropylene Glycol, 1,2-Hexanediol, Butylene Glycol, Water, Disodium EDTA, Betaine, Tripropylene Glycol, Histidine, Hyaluronic Acid, Insositol, Arginine, Cysteine, Raffinose, Lysine, Glutamine, Glycine, Propylene Glycol, Caprylyl Glycol, Vinegar (1ppm)
Customer Reviews
11/03/2019
Sharon L.
Israel
I recommend this product
Perfect.
I've been loving this product. I wasn't sure if I will like this because I don't really like rose scent, I find it really overpowering and too strong for me but this mist has a super subtle scent! I actually really like it and it fades quickly. Now that it became really cold my skin has become dryer, the fine lines are more pronounced and my skin just looks dull, but after starting to use the mist my skin has been looking and feeling so so healthy, glowy and plump. I love how fast this mist absorbs to the skin, I would usually use a few layers or soak it in a pad and create a diy sheet mask. I also love how safe the ingredients list is, this doesn't irritate me at all! This mist is a perfect solution for witner time to add hydration during the day! I've been taking it to my work place (the air here is super drying) and it really saves my skin. I cannot reccomend this enough! I see this working for all skin types and I'll definitely continue using this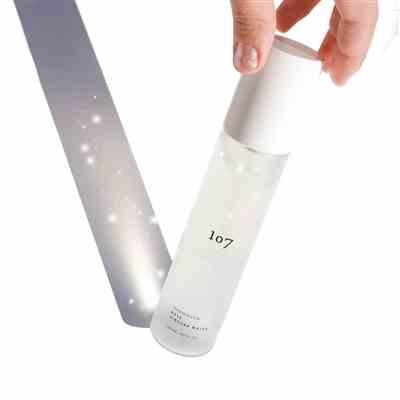 10/30/2019
Kath -.
Philippines
I recommend this product
REVIEW: Oneoseven Rose Vinegar Water
Overall Experience: . ✔ Used this as my only toner & mist. Skin looks dewy, hydrated & soft. ✔ Provides a lasting moisture by keeping my skin moisturized. I don't feel the need of misting from time to time. . ✔ Skin feels refreshed & energized after spritzing in between my tired day. ✔Hubs approves! You know how difficult to convince hubs into trying different skincare products. Finally! This kept his dry skin moisturized. Did not irritate or trigger his seborrheic dermatitis. ✔ Also, this doesn't contain alcohol! Yay!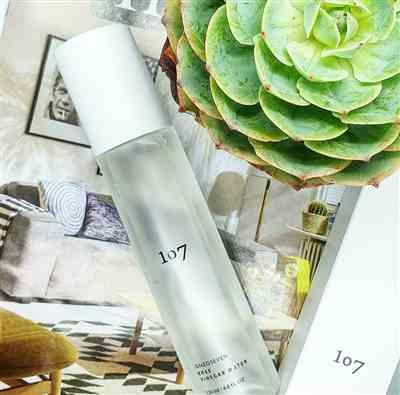 10/29/2019
Ekaterina
Russia
I recommend this product
Great mist!
Rose Vinegar Water is a great moisturizing mist for the skin. The consistency is water. Fine spray. No sticky. Retains moisture in the skin. Ideal as a layer for multi-step care. Has a subtle aroma of roses. A great base tonic for all skin types.
10/24/2019
Alyona V.
Spain
I recommend this product
Perfect mist
I first discovered this toner mist 2 months ago and it has become my favorite! I use it everyday in my AM and PM routine right after cleansing my face, before/after applying serum with Hyaluronic acid, to refresh my skin during the day (it doesn't work well on top of the makeup cause it's not a "fine" mist, but I don't mind it). It instantly hydrates, calms and soothes my skin. It also helps to calm redness and irritation which is a huge bonus for me! I highly recommend it and I will definitely repurchase it!
11/08/2019
Vania
Indonesia
I recommend this product
Nice hydrating mist!
I was excited to try the mist because it has vinegar and rose combined. What I can say that it is a nice hydrating mist that I can use anywhere at anytime; as a toner, as a light mist between each products, as a refresher in the middle of day. However, in my opinion, there are other mists that do the same. This one isn't as hydrating as my other mists. So I guess it's a so-so prodct for me.